BCN – MSc Behavioural and Cognitive Neurosciences (Research Master of the University of Groningen)
Are you interested in the basis of consciousness, the mechanisms of learning, the genetics of behaviour or the molecular mechanisms underlying neurodegeneration? In this programme you study the brain, cognition and behaviour from different perspectives. The main focus of this Research Master is to train students to become independent researchers. For this purpose, a large proportion of the programme is devoted to two research projects in which the students are embedded in successful research groups to conduct their own research.
The programme offers three tracks: – Animal and Human Behavioural Neuroscience (B-track); – Cognitive Neuroscience and Cognitive Modelling (C-track); – Molecular and Clinical Neuroscience (N-track).
You will become an expert in one of these fields. However, because of the integrated courses and links between these tracks you will also get a unique inter-disciplinary training allowing you to becoming a true neuroscientist.
The BCN Research Master is one of the the best Neuroscience MSc programmes of the Netherlands (Dutch Higher Education Guide 2015).
Braintech Ventures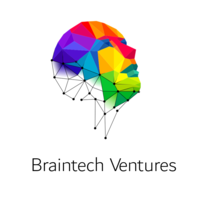 Braintech Ventures is the first neuroscience-based startup accelerator in Europe. The vision behind Braintech Ventures is that patients with brain-related disorders, such as dementia and depression, should have faster access to treatments. There are amazing technologies and treatments being developed within the European neuroscience landscape that can help these patients. Unfortunately, these treatments and technologies do not always reach the patients due to different barriers. That is why we support neuroscience entrepreneurs and startups by providing access to funding, market, mentors, and neuroscience experts.
 Bluelinked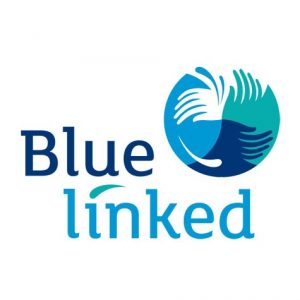 Bluelinked is a research and consultancy agency in the field of the marine environment. Their core activities are aquaculture, restoration projects of coral reefs using sexual reproductive techniques, consultancy and management.
In this way, Bluelinked wants to contribute to a healthy marine environment through a connecting way of thinking and doing. As we all know is necessary now more than ever!
Brein in Beeld
Brein in Beeld (BiB, www.breininbeeld.org) is a foundation that translates (neuro)scien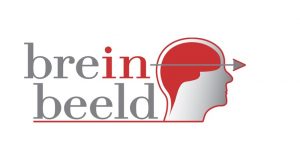 ce into society. She aims to do so by organizing several activities for interested laymen, children (primary and secondary education) and elderly. The activities vary from discussion nights, lectures or movie nights.
BiB is only able to organize these activities with help of an outstanding group of volunteers (e.g. (PhD) students, post docs). Volunteers at BiB can be part of Team BiB kids (primary- and secondary education), BiB public (organizing activities for laymen), or BiB editorial (writing for laymen).
Four times a year BiB offers specialized trainings to their volunteers that are related to science communication.
To date science communication is highly important. Next to doing great science, scientists are also urged to translate their findings to society (valorization). As volunteer at BiB you will be educated and trained in science communication which will help you to become a great science communicator. Interested to become a volunteer? Please visit us on the market and meet our volunteers!
Calco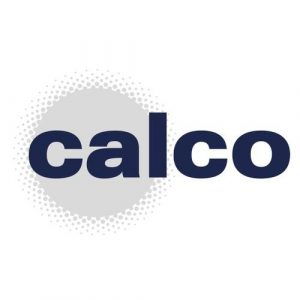 Calco is a young and ambitious organization, specialized in the training, secondment and coaching of starters and experienced IT professionals. Since their foundation in 2004 they have grown enormously and have already helped over 1600 (young) professionals to a successful career in IT.
Capgemini Consulting

 Capgemini is a leading consulting company, known worldwide. At Capgemini, experts work together with the mission to help organizations achieve their ambitions.
Capgemini Group is active in more than 40 countries with more than 190,000 employees. The company helps its customers with transformations to improve their results and competitiveness. They deliver a range of integrated services based on state-of-the-art technology and in-depth domain knowledge. In 2017, Capgemini celebrates its 50th anniversary.
Donders Institute
Cognitive Neu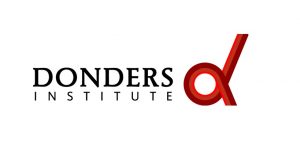 roscience studies the cognitive and neural basis of mental processes such as perception, action, language, attention and memory.
This relatively young discipline seeks to unravel the workings of the human brain. What happens in our brains when we do what we do? How is this fascinating, unbelievably complex 'micro cosmos' inside our skulls organised? How do those billions of nerve cells collaborate in an organ no bigger than half a football?
Donders Graduate School for Cognitive Neuroscience
Research in the field of cognitive neuroscience is one of the spearheads in the research policy of Radboud University. More than five hundred scientists from various faculties and top institutes have joined forces in the Donders Institute for Brain, Cognition and Behaviour to unravel the workings of the human brain, step by step and bit by bit. They work closely together, exchanging expertise and sharing state-of-the-art research equipment. The Donders Graduate School for Cognitive Neuroscience (DGCN), of which the MSc Cognitive Neuroscience (CNS) programme is a part, provides the teaching. A unique multi-disciplinary Master's programme. Are you interested in the human brain? Would you like to conduct research into the workings of the brain and join an enthusiastic, international group of top researchers? Then the DGCN is the place to be, with its multi-faculty Master's programme in Cognitive Neuroscience (MSc CNS).
The MSc CNS programme takes two years and is, of course, of a scientific orientation. There is a strong emphasis on experimental research. After all, what counts is handson research experience. This master's programme is unique in the Netherlands.
Enza Zaden
Enza Zaden dev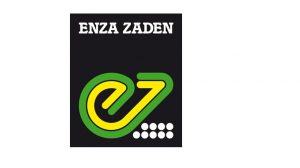 elops new vegetable varieties that are grown, sold and consumed all over the world. So it's very likely that you'll often find our tomatoes, cucumbers, sweet peppers, lettuce or other vegetables developed by us on your plate. We produce and sell the seeds of those vegetables worldwide.
Our employees create the vegetable varieties of the future
Our employees are the driving power of our company. We combine advanced technologies with the green expertise, creativity and drive of our people. We employ more than 1800 people from 40 nationalities. From their specific sphere of expertise, each individual contributes to creating the vegetable varieties of the future.
We rely on specialists and the wide-ranging skills amassed by people with years of experience in the field. And the innovative vision of interns and newcomers. We value this knowledge and experience and therefore invest in our people by providing plenty of opportunity for personal development and advancement. We are a company with a supportive, energetic culture, and we stimulate innovativeness.

Interested in an internship?
At our company, innovation and taking pleasure in our work are essential. This internship is a great chance to do research in a dynamic environment and to acquire knowledge in practice. Please visit our website for more information and vacancies.
GeriCare

GeriCare is a VOF of experienced specialists in geriatric medicine. They are an enterprising group of doctors who can provide patients with full medical care. In the West and Central Brabant and Rotterdam region, they provide good medical care in an efficient manner in, for example, nursing homes, care centers, institutions for the mentally handicapped and in primary care practice. In addition, the doctors of the VOF GeriCare have the ambition to investigate new areas in geriatric medicine.
Goep & Ko

GOEP & KO is the Academy, specialized in training, coaching and supervising junior sales talents with a laboratory background in the function of account manager, product specialist, application specialist or service engineer.
Because selling is really a profession, we think it is important that you are given the opportunity to learn all facets of sales. To be able to develop into that professional successful salesperson and to go back to it every day full of enthusiasm and pleasure. So we help you find a job in sales at a laboratory supplier and very important, you are also assured of a training program. The training program of GOEP & KO, the Laboratory Sales Academy.
So do you have a laboratory background at HBO, WO or PhD level, do you want to continue using your background and do sales in the laboratory sector appeal to you? Come to our workshop or contact us via www.goepenko.nl.
We give you insight into our concept, what we mean by the subject of sales and what a function in sales in the laboratory sector looks like. Our opinion is that the power of selling lies in shifting from 'hard' sales to 'heart' sales and that you as a person make the difference!
Seed Valley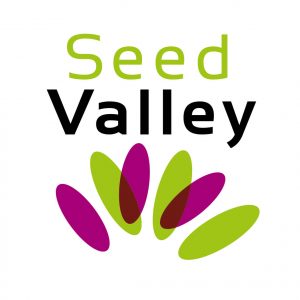 Seed Valley is the international center for plant breeding and seed technology, located in North Holland. It is home to dozens of innovative companies that develop high-quality varieties and new technology for vegetable and ornamental flower cultivation.
The name Seed Valley is not chosen by chance: here 'green software' is developed, the genetic software that determines how vegetables taste, what color a flower has and whether a plant is resistant to diseases and pests. Here, specialists are constantly working on horticultural crops that give higher yields and grow optimally under specific climate conditions.
From Seed Valley, plant propagation material and associated technology is exported to customers all over the world.
St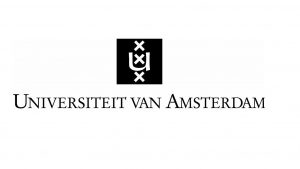 udents Career Centre
UvA Student Careers Centre
Design your future
The career counselors at the Student Careers Center offer professional guidance to students and graduates at key moments in their (study) career. Think about mapping your professional profile, job orientation, developing skills for job interviews, information on the work of recruiters work and more.
We also do resume checks and give feedback on your LinkedIn profile. Every day we conduct individual conversations with students, we facilitate training and workshops, and we provide information on training. In addition, the Student Careers Center organizes large-scale career events, such as the UvA Career Day, and we develop various digital tools such as the UvA Job Board, the UvA Student Portal and Student Alumni vacancy portal.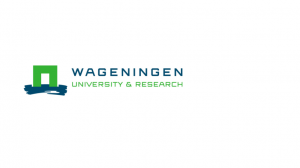 Wageningen University & Research
Interested in health, food and the living environment? Then Wageningen University & Research is the right choice for you. Studying at Wageningen University & Research guarantees premium quality education and an international quality benchmark on your CV. Our university offers 29 Master of Science programmes which focus on life sciences, environmental sciences and social sciences. We are very proud that 23 of our master programmes received the title 'Top Rated Program' by the Keuzegids 2017! In Wageningen you will work together with students from over 100 different nationalities. This will help you to look at problems from different angles and perspectives.
Want to know more? Come and see us at the career day at Amsterdam Science Park on the 7th of November! Or visit our campus, meet students and speak with study advisors on our Master Open Day.
Can't wait and already want to have more information about our individual masters?
Please visit www.wur.eu/master
The Dutch Institute for Ecology
The Dutch Institute for Ecology (NIOO-KNAW) conducts fundamental and strategic ecological research. With more than 300 researchers and students, NIOO is one of the largest research institutes of the Royal Netherlands Academy of Arts and Sciences (KNAW).
The NIOO scientists study organisms, populations, life communities and ecosystems. Together they research the full width of plant, animal and microbial ecology, both on land and in the water.
This multidisciplinary collaboration between the ecologists offers the unique opportunity to come to a broad, comprehensive research approach. This approach is necessary to unravel the often extremely complex ecological issues.
AND
Study advisors
Julia Dawitz & Hugo Eenhoorn