De volgende workshops zullen gegeven worden op de carrièredag 2023
Via deze link kun je je aanmelden voor de workshops
---
Stichting Brein in Beeld
Wij zijn stichting Brein in Beeld en hebben als doel om wetenschap in de maatschappij te bevorderen. Aan de ene kant wilt BiB iedereen die geïnteresseerd is een kijkje geven in de werking van de wetenschap, en bestaande alsook gloednieuwe nieuwe kennis vertalen naar het grote publiek. Aan de andere kant stimuleert BiB wetenschappers om beter zichtbaar te zijn in sociaal-maatschappelijke kwesties en debatten, en bij te dragen aan deze debatten door (nieuwe) wetenschappelijke inzichten te delen. Op deze manier proberen we een brug te slaan, waar iedereen wijzer van wordt.
In deze workshop kruip je in de huid van een Bibber en zul je meedenken aan een manier om wetenschappelijke kennis over te dragen aan verschillende publieksvormen.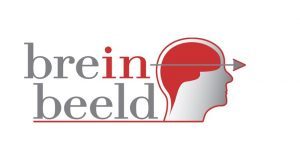 ---
Tesla minor
COLLECTIVE FUTURES
Join a community of changemakers and apply your academic and creative skills for a more sustainable and resilient society, today and in the future.
 Collective Futures is an interdisciplinary course for MSc students that want to explore and develop their values, qualities and skills, and prepare for a fulfilling and impactful career.
We envision a future that is less individualistic and more collective, so we collaborate with external partners in projects that drive sustainability, wellbeing and social cohesion.
By combining co-creation, science, consultancy, and system thinking, we enable students to work for good, nurturing the balance within people, between people, and with nature.
Workshop info:
Navigating your own future may be difficult and scary. Most people are looking for a specific place where they fit in. The job market is more fluid than that. It works better to develop your compass, enabling you to navigate your future. Think about what you like, what your good at, what you need and what the world needs. That's exactly what you will be working on in this workshop.

---
NIBI
Carrièrekansen voor biowetenschappers – wat willen werkgevers?
Het NIBI:
maakt het belang van biologie inzichtelijk 

is de drijvende kracht in het biologische netwerk 

verbindt biologen en bedrijven

zorgt voor bijblijven in de biologie

zet zich in voor betekenisvol biologieonderwijs

werkt aan biologische begripsontwikkeling van iedereen
Workshop: Door biowerkgevers gewenste vaardigheden voor startende biowetenschappers; hoe maak je je deze vaardigheden eigen tijdens je studie?