Aethon – Side job in the healthcare
Aethon connects talentful and driven students and proffesionals to a job in the healthcare, in the government, in housing corporations and within the healthtransport. They invest in our talent with education programmes. In this way, we make sure that clients have continuity in their organisation, we guide student at the start of their career and help profesionals with developing their career path.

---
Behavioural and Cognitive Neurosciences – Research Master van de Universiteit van Groningen
In the Behavioural and Cognitive Neuroscience (BCN) research programme, you can study the function and mechanisms of the brain and behaviour from three different perspectives:
– Animal and Human Behavioural Neurosciences (B-track). Neurobiological, physiological, developmental and (epi)genetic processes are crucial to understand the evolution, function, causation and development of behaviour. Exploring these fields will provide insights in brain circuitry and processes driving human and animal behaviour.
– Cognitive Neuroscience and Cognitive Modelling (C-track). By characterizing and modelling the functional and neural implementation of cognitive processes, a fundamental understanding of both the workings of the healthy brain and mind can be achieved, and of how cognitive functioning breaks down in case of neurological and psychiatric disorders.
– Molecular and Clinical Neuroscience (N-track). Investigating the molecular and cellular pathways contributes to understanding the neuronal basis of cognition and behaviour and is essential for the development of strategies to detect, treat or even prevent neurodegenerative and psychiatric diseases.
You will deepen your knowledge of the aims and methods of your chosen domain. In addition, thanks to integrated courses and links between tracks, you will get a unique opportunity to acquire multi-disciplinary skills and training in the neurosciences.
The focus of the BCN Research Master is to train students to become independent researchers. For this purpose, a large portion of the programme is devoted to two research projects (in total 70 ECTS) in which the students embed in research groups to conduct their own experiments. More than 75% enrol in PhD projects after graduation.
The BCN Research Master is the best-rated Neuroscience master programme of the Netherlands (Dutch Higher Education Guide 2019).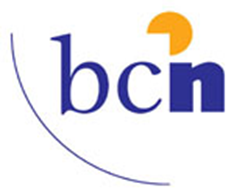 ---
Brein in Beeld
Brein in Beeld (BiB, www.breininbeeld.org) is a foundation that translates (neuro)science into society. She aims to do so by organizing several activities for interested laymen, children (primary and secondary education) and elderly. The activities vary from discussion nights, lectures or movie nights.
BiB is only able to organize these activities with help of an outstanding group of volunteers (e.g. (PhD) students, post docs). Volunteers at BiB can be part of Team BiB kids (primary- and secondary education), BiB public (organizing activities for laymen), or BiB editorial (writing for laymen).
Four times a year BiB offers specialized trainings to their volunteers that are related to science communication.
To date science communication is highly important. Next to doing great science, scientists are also urged to translate their findings to society (valorization). As volunteer at BiB you will be educated and trained in science communication which will help you to become a great science communicator. Interested to become a volunteer? Please visit us on the market and meet our volunteers!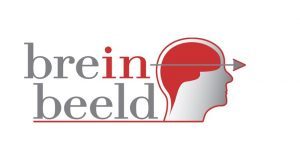 ---
Capgemini
see Bedrijven

---
Cognitive Neuroscience – Research Master Radboud universiteit/ Donders Instituut
"Thanks to advanced brain-imaging techniques, scientists are now able to observe the human brain in action. Cognitive neuroscientists therefore no longer have to rely solely on patients with brain damage to ascertain which parts of the brains are involved in which tasks and functions. They can now conduct targeted experiments on healthy persons. As a result, the discipline has gained tremendous momentum over the past twenty years.
This research Master's programme is open to students with Bachelor's degrees in Linguistics, Physics, Biology, Medicine, Mathematics, Behavioural Sciences, Artificial Intelligence or a related discipline. It offers an in-depth theoretical background by internationally renowned scientists in the first year. The second year is dedicated to elaborate practical training in setting up, conducting and reporting research in cognitive neuroscience. A large majority of our graduates gain a PhD position, while other graduates find jobs in the commercial sector or at research institutes".


---
Enza Zaden
Enza Zaden develops new vegetable varieties. These seeds are grown and sold all over the world. Did you know did 20 billion head of lettuces are grown from our lettuce seeds?
Our ultimate goal it to give people access to healthy vegetables. All over the world. Worldwide 460 million people eat our vegetables every day. We are well on our way… but work remains to be done!
Ofcourse we look further than here and now. Also in 2050, when there will be 10 billion people living on this earth, we want enough healthy vegetables. To reach this goal, our employees work with the best the nature gives. To develop new vegetable varieties fast and efficient, we support that with the newest technologies.
We are facing a major challenge! Do you help us to give people all over the world access to healthy vegetables?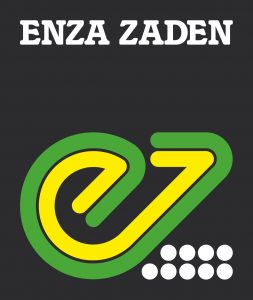 ---
Herakles Pharma Staffing
Herakles is a company that focusses on various fiels within the pharmaceutical industry. They are responsible for mediating people within clinical, medical, sales and marketing positions. Due to this, they have a broad network and a lot of expertise in the medical world. Herakles distinguishes themselves from other recruitment organisation by their knowledge and personal approach. The entire management, as well as the recruiters of the company, are originally from the industry. During the careerday you've come to the right place with Herakles for question about the ins and outs of the pharmaceutical world. Herakles will be attending the career market, so come by for a chat!

---
Stichting Oud Geleerd Jong Gedaan
see Bedrijven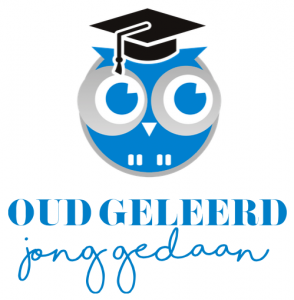 ---
Studieadviseurs: Hugo Eenhoorn & Marleen Enschede
see Bedrijven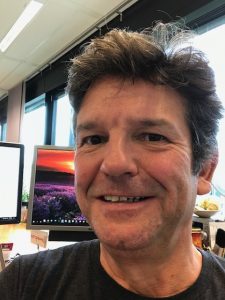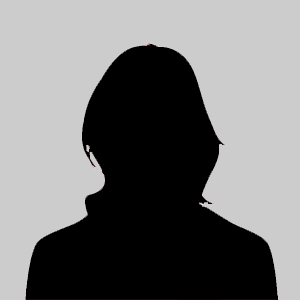 ---
Parexel
'The clearest path to career fulfillment and a career with "heart" starts with Parexel
At Parexel, we believe the people who succeed are the ones who make the journey go further, and faster every time. What if you had a partner who understands your individual needs and supports you as you reach the next level in your professional path? That's Parexel.  Working together, the results we bring to our clients and the opportunities we bring to our team get better with every step
For example, as a Clinical Site Manager you would perform all clinical monitoring/site management activities for assigned projects in accordance with Parexel's standard operating procedures. You would act as Parexel's direct contact with assigned clinical sites, and use judgment to assess and ensure overall integrity of study implementation, as well as adherence to study protocol. If you choose to journey with Parexel, we support you with leading-edge technology, the highest caliber team members, and managers who know your strengths. If you're looking for flexibility and work-life balance, we're here to listen and help you move forward with your individual career path
Parexel has a presence in the Netherlands with 65 employees, offices in 84 locations in 51 countries with capability to support our clients in over 100 countries around the world, and you would be joining a work family of almost 20,000 employees.'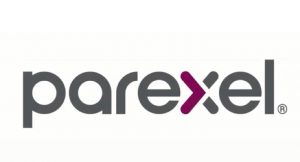 ---
PhD'ers: Laura Koenders & Iko Koevoets
see Bedrijven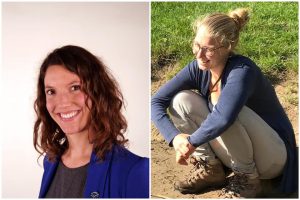 ---
Wageningen University & Research – Master programmes
Programme Biology WUR
Biological issues are at the forefront of technological advances in today's society and are central to global concerns about how we affect, and are affected by our environment. Understanding the complexity of biological systems at scales ranging from single molecules to whole ecosystems and from single generations to evolutionary timescales, provides a unique intellectual challenge. Students taking the MSc Biology programme aim to understand living systems to help preserve biodiversity and our environment, and to maintain human and animal health and welfare. Students taking the MSc Biology programme obtain a broad overview of the latest developments in the field, ranging from genes to ecosystems. They learn to critically discuss and reflect on current scientific advances.
Specialisations
Within the master's programme you can choose one of the following specialisations to meet your personal interests.
– Organismal Adaptation and Development
– Human and Animal Health Biology
Programme Nutrition and Health WUR
Are you interested in nutrition and health? Wageningen is the place to be. You will have the opportunity to learn about the impact of nutrition on our health, a very important concept in our world nowadays. There are several specialisations:
– Epidemiology and Public Health
– Nutritional Physiology and Health Status
– Molecular Nutrition and Toxicology
– Sensory Science
– Nutritional Epidemiology and Public Health (online master's specialization)
– Food Digestion and Health
Programme Health and Society WUR
About Health and Society
For many centuries, the care for individuals and population health has been the domain of medical science. However, it is widely recognised that modern health problems are complex and cannot be solved only by hospitals and medical doctors. Many diseases are related to lifestyles, the social and physical environment, access to information and the opportunities for making healthy choices.
With this study programme you will become an expert in:
– Being context-sensitive in the domains of science and health promotion.
– Taking into account the degree to which people have (financial) means for health protection and improvement. This is based on geographical orientation, social justice, and inequalities and inequities between regions.
– Embedding health and health promoting activities in social life.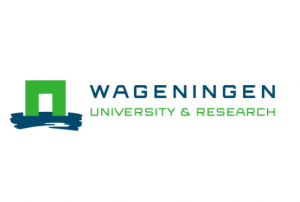 ---
Young Advisory Group
"The Young Advisory Group (YAG) is a strategic consultancy firm, fully run by students. The YAG consultants are enthusiastic and have a fresh perspective that you can expect from young students. Since 2011 we have been providing strategic advice to companies of all sizes From SMEs to multinationals Strengthened by training from renowned consultants from Roland Berger and Berenschot, we are able to support organizations with data-driven insights and concrete, strategic solutions YAG consultants have very different backgrounds and this can also be seen in the multidisciplinary teams that work together. The YAG works on assignments in very diverse sectors. Various projects have been carried out in, for example, the energy, healthcare, retail and transport sectors. But interesting assignments with a strategic nature can of course be found in all sectors. We currently have offices at four locations (Amsterdam, Eindhoven, Groningen and Rotterdam), and we represent six student cities. "

---
Young Talent Factory (YTF)
Are you making the first staps in your career path? YTF helps you for free! By giving workshops and coaching sessions, we make sure that you will be ready for your first job or internship.