Marie-José van Tol
Marie-José van Tol works as an assistant professor in the Cognitive Neuroscience Center of the University Medical Center Groningen. Her work focuses on understanding the neurocognitive mechanisms that make people vulnerable to develop psychiatric disorder, especially for depression. She studied health- and clinical psychology in Utrecht, but became very interested in neuropsychology in her last year. The chose to join the lab of Prof. Erik Scherder for her MSc-thesis. After her graduation in 2004, she worked for one year as a psychologist in a nursery home for elderly with cognitive deterioration. In 2005 she switched to academia, and started her PhD-project at the University of Leiden. She then accepted a post-doc position in Groningen. Her next post-doc was in Magdeburg, Germany. In 2013 she moved back to Groningen for another post-doc. In 2014 she received a VENI grant from NWO and a fellowship from the Dutch Brain Foundation for her research. In 2016 she received the Early Career Award from the Dutch Neuropsychology Society, and in 2018 the Early Career Award from the International Society for Neuropsychology and the Heineken-KNAW Young Scientist Award. As well, she is a member of the young academy of the Royal Dutch Academy for Arts and Sciences. Also, she is mother of two girls, aged 2 and 5 years old.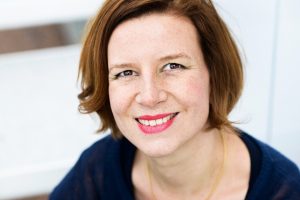 ---
Midas Dekkers
Midas Dekkers is biologist, writer and a media celebritiy.
Since he was six years old, he grew up in Amsterdam, where his parents runned a cafe. In this cafe his interest in people was aroused. When he was 18, Wandert started a study in Amsterdam. He decided to change his name into Midas. He studied biology, where his interest in animal was aroused. He graduated on the subject: south-east-Asian-freshwater-pufferfish-systemetics.
During his studies, Midas Dekkers worked in the Zoologic Museum as student/assistent. He started writing short pieces about animals. He writes for several different newspapers and magazines. Over the course of 20 years, he brings out approx 50 booktitles. Besides his publications for adults, he also writes books for children.
Midas Dekkers has its radio debut in 1976. After several radio-performances and tv-shows, Dekkers became a media celebrity. This makes him a much-sought guest in tv programmes.