Prof. dr. Jacqueline Cramer is scientist en formal politician. She studied biology at the UvA and was also a teacher there. From 2007 till 2010 she was 'Minister van Volksverhuizing, Ruimtelijke Ordening en Milieubeheer.' (Minister of Migration, Spatial Planning and the Environment). Furtermore, she is professor sustainable entrepeneurship at the Copernicus Institute at the University of Utrecht. Jacqueline Cramer is 45 years active at environment site at businesses, social organizations, politics and the university.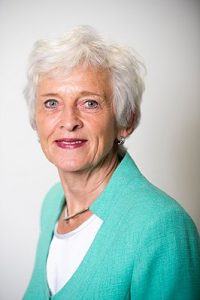 Jurriaan van Rijswijk
The founder of the Games for Health Europe Foundation and the winner of the ICT Personality of the Year 2014 Award, Jurriaan van Rijswijk, has been pursuing an interesting career. With an agrarian education at the University of Wageningen, he eventually started his own business in the field of game design after various functions. As an Applied Game Architect, he develops strategies for healthcare games, including patients with chronic illness or as support for lifestyle changes or rehabilitation. In his story he will explain how he has come to the various steps in his career. It is an example of a special career whose end is not yet in sight.