Stichting Brein in Beeld
Brein in Beeld (BiB, www.breininbeeld.org) is a foundation that translates (neuro)science into society. She aims to do so by organizing several activities for interested laymen, children (primary and secondary education) and elderly. The activities vary from discussion nights, lectures or movie nights. (for more information see companies)
Stichting Brein in Beeld will give a workshop about translating (neuro)science into society.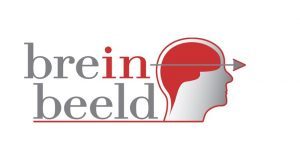 ---
Young Advisory Group
"De Young Advisory Group (YAG) is een strategisch adviesbureau, volledig gerund door studenten. De consultants van de YAG zijn bevlogen en beschikken over een frisse blik die je van jonge studenten mag verwachten. Sinds 2011 geven wij strategisch advies aan ondernemingen van elk formaat, van MKB tot multinationals. Gesterkt door trainingen van gerenommeerde consultants van Roland Berger en Berenschot, zijn wij in staat organisaties te ondersteunen met data-gedreven inzichten en concrete, strategische oplossingen. YAG consultants beschikken over zeer uiteenlopende achtergronden en dit is ook terug te zien in de multidisciplinaire teams waarin wordt samengewerkt. (voor meer informatie zie bedrijven)
"The Young Advisory Group (YAG) is a strategic consultancy firm, fully run by students. The YAG consultants are enthusiastic and have a fresh perspective that you can expect from young students. Since 2011 we have been providing strategic advice to companies of all sizes From SMEs to multinationals Strengthened by training from renowned consultants from Roland Berger and Berenschot, we are able to support organizations with data-driven insights and concrete, strategic solutions YAG consultants have very different backgrounds and this can also be seen in the multidisciplinary teams that work together (for more information see companies).
Young Advisory Group will give a workshop about their company and consultancy.

---
Rizgar Saltik
Medical innovation and entrepreneurship
The Netherlands are one of the most innovative countrys in the world. This also count for medical innovations. Companies and universities in the Netherlands are constantly developing new medical innovations that can offer patients a better life. The road from concept idea to actual product is a challenging and long road, where you need different expertise. In the workshop "Medical innovation and entrepreneurship" you learn how to develop a medical innovative idea into a final product. The workshop is given by former Congolese Rizgar Saltik, who works at Catalyze as a biotech, medtech and life sciences consultant.